2018 Conference on Transdiagnostic Approaches to Mental Health Challenges
17-18 September 2018
The meeting brought together clinicians and researchers interested in a transdiagnostic approach to understanding, classifying and treating mental health challenges.
In particular, we aimed to address the challenge of translating the basic transdiagnostic science and classification of mental health into clinical assessment and intervention.
The Conference was held at the Medical Research Council Cognition and Brain Sciences Unit, University of Cambridge, followed by a dinner at Downing College on the evening of the 17th of September.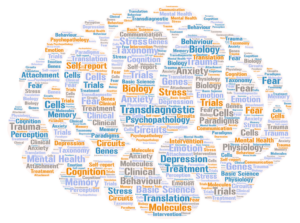 Conference Programme
The conference included a single stream of Keynotes, open paper slots, rapid talks and a poster session.
The full programme from the 2018 Conference on Transdiagnostic Approaches to Mental Health Challenges can be found here.
 Keynote Speakers:
Prof. David Barlow, Boston University, USA
Dr. Jill Newby, The University of New South Wales, Australia
Prof. David Watson, University of Notre Dame, USA (withdrew due to unforeseen circumstances)
Prof. Roz Shafran, University College London, UK
Prof. Ed Watkins, University of Exeter, UK
Presentation Slides from the Conference
We have made all of the speakers' presentation slides from the conference available which can be found here (requires password).
#BeyondtheRoom podcast interviews 
Mark Brown and André Tomlin from The Mental Elf Service conducted interviews with speakers and attendees from the conference. You can listen to the podcasts here.
Delegate contact list
In order to facilitate collaboration and continued communication about transdiagnostic approaches to mental health challenges, contact details from delegates can be found here (requires password).
 #Transdx2020
Early planning has begun for the 2020 Conference on Transdiagnostic Approaches.