Previous Projects 
Online brain training for depression
We have tested this training programme in individuals with depression, which has shown to improve emotional and mental functioning in healthy individuals. We hope to find that individuals with depression will experience the same benefits. If this study proves to be effective, the training could be used to support individuals who suffer from depression, while they receive regular treatment or while they wait for a treatment intervention. For more information please contact susanne.schweizer@mrc-cbu.cam.ac.uk.
ROOTS
The ROOTS project is a longitudinal research study that has followed up more than 1000 Cambridgeshire teenagers since 2005 when they were 14. The project looks at genetic, hormonal, neural, psychological, and environmental factors and their interaction to understand aspects of adolescent life including the spectre of affective disorders.
CANResT

C2:AD hosts a number of randomised controlled trials (RCTs) evaluating treatments for affective disorders in adults and young people. For example, narrative reprocessing therapy for adults with PTSD following discharge from intensive care is being compared  with a wait list control group in the CANResT RCT which has now finished recruiting.
CSDS
C2AD has supported The Cambridge Specialist Depression Service (CSDS) in the pragmatic RCT of specialist services for treatment resistant depression compared to usual care funded by the Nottingham and Cambridge and Peterborough NIHR CLAHRCs.
IMPACT

 The NIHR-funded IMPACT project is a multi-centre RCT comparing different complex interventions for depression in youth with embedded cognitive neuroscience studies to evaluate mechanisms of treatment effects. 
 ASPECTS 
The ASPECTS clinical trial looked at how we might support children and young people soon after a traumatic experience like a motor vehicle collision or assault. It wa
s the first trial of its kind in the world. In particular, we looked at whether a psychological therapy called "cognitive therapy" would help children and young people feel better. The study's main findings have now been published in the Journal of Child Psychology and Psychiatry – you can download the findings here: http://onlinelibrary.wiley.com/doi/10.1111/jcpp.12673/full
Given the success of cognitive therapy with this population, we are now evaluating its efficacy with children and adolescents who have developed PTSD following exposure to multiple traumas, e.g. abuse, domestic violence. This is being led by Richard Meiser-Stedman at UEA (also a visiting scientist at the CBU in Cambridge), along with Tim Dalgleish (MRC CBU) and Patrick Smith (KCL).
PROSPECTS

PROSPECTS was a clinical case series investigating and extended and modified version of CBT-3M for the treatment of PTSD in children who have experienced multiple, repeated traumatic stressors, such as abuse or domestic/community violence. Results will be published shortly.
MEST
We explored the impact of Memory Specificity training (MEST) on depressive symptoms. Those who experience depression often find it difficult to recall specific, detailed personal memories, and that this can be related to both current symptoms and experiencing symptoms in the future. This study compared group-format memory specificity training to support using education and discussion to determine how each of these group therapies impact depressive symptoms. Results will be published shortly.
PREVENT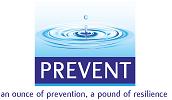 A core aim of the centre is to develop and evaluate preventative interventions for affective disorders in children and adults.
PREVENT is a large (N=420) definitive RCT based at the University of Exeter, in collaboration with C2:AD, that evaluated Mindfulness Based Cognitive Therapy, in comparison to continuation anti-depressant medication in the prevention of depressive relapse over a two year period. Read more here.