Affective Disorders Research Database – Information for Clinicians
Thank you for your interest in the database!
Our overall aim is to streamline the identification and recruitment process for research studies within Cambridgeshire and Peterborough NHS Foundation Trust, making things easier for:
Clinical care teams who will receive a detailed report of the database assessment
Patients by increasing awareness of studies and improving opportunities to participate in research
Researchers approved to use the database will benefit from easier identification of and access to patients who meet eligibility criteria
Assessments completed: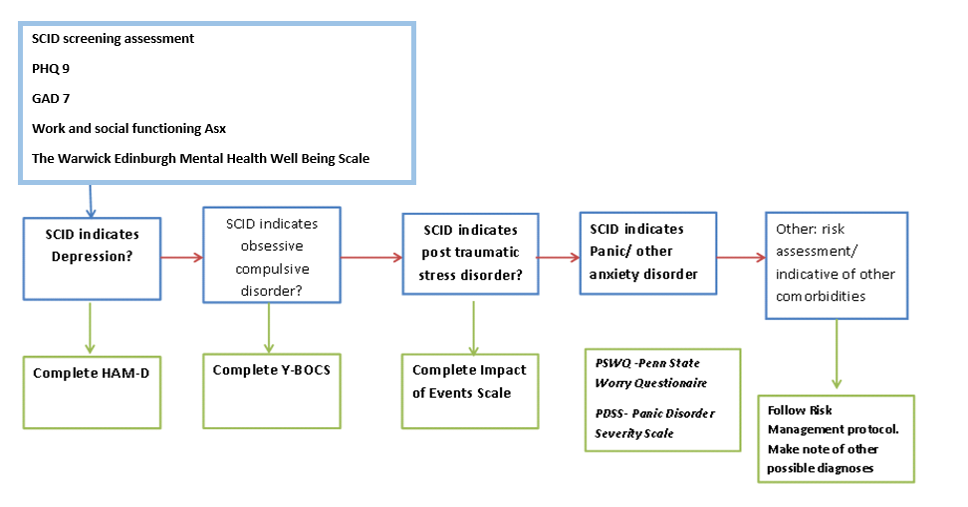 A detailed assessment report is written for each patient, this is uploaded to RiO in order to provide additional information to the clinical care team.
We would really appreciate your help in promoting the database to patients and within your teams, please let us know if there is anything we can do to make this easier!
Here is the Patient Information Sheet
Frequently Asked Questions/Comments:
Clinicians just don't have time to think about research!

We aim to take the burden off you so we have a staff member working within the teams to identify eligible participants. We advertise directly to potential participants through posters in the designated NHS sites and utilise the CRATE system embed within in CPFT to identify patients who have previously consented to participate in research.

What does research participation bring services?

Increased treatment options (patients who may 'fall through the gaps' in services may be offered treatment), assessment may help with case formulation.

What if patients are too unwell to go onto the database, or become unwell whilst their details are on it?

All team members are fully trained at assessment but it clearly does involve describing symptoms and discussing difficult times which some patients can find overwhelming. In terms of becoming unwell after completing the assessment – we ask GPs to let us know if a patient loses the capacity to consent and patients are under no obligation to take part in any study they are approached about, consent for each study is the responsibility of the study team. Patients can also choose to withdraw themselves from the database whenever they wish without giving a reason.

What about patients who have a dual diagnosis or psychosis?

Studies that access the database are primarily interested in affective disorders, but we are happy to assess any patient who has additional diagnoses as well.

Is the database secure?

Yes! Data is captured into the encrypted Cambridge Cognitive and Psychiatric Assessment Kit (CamCOPS) system. This has received information governance approval for the capture of sensitive clinical information within CPFT. Information will also be stored on individuals' RiO records so that clinicians can access it.
 The main steps for a service-user to join the database:
Find out about it! From their clinician, a poster etc.
Complete a database assessment. We use the Structured Clinical Interview for DSM disorders, and self-report questionnaires for any areas that come up.
This information is entered onto the database (which is fully secured and only accessible to approved individuals) and uploaded to RiO so that the care team can see too.
Researchers will be in touch if and when any suitable studies are available to take part in.