Affective Disorders Research Database – Information for Researchers
Are you working on a study that is looking to recruit participants with an Affective Disorder? 
The over all aim of the ADRD is to streamline the identification and recruitment process, making things easier!
The ADRD offers an effective recruitment method as all participants have already expressed an interest in participating in research and have consented to to be contacted directly with eligible studies, therefore recruitment and retention levels are significantly improved.
All participants on the ADRD have attended an assessment session prior to being part of the database. The ADRD team complete a multitude of assessments to give a rich data output to researchers. Below is a break down of the assessment session: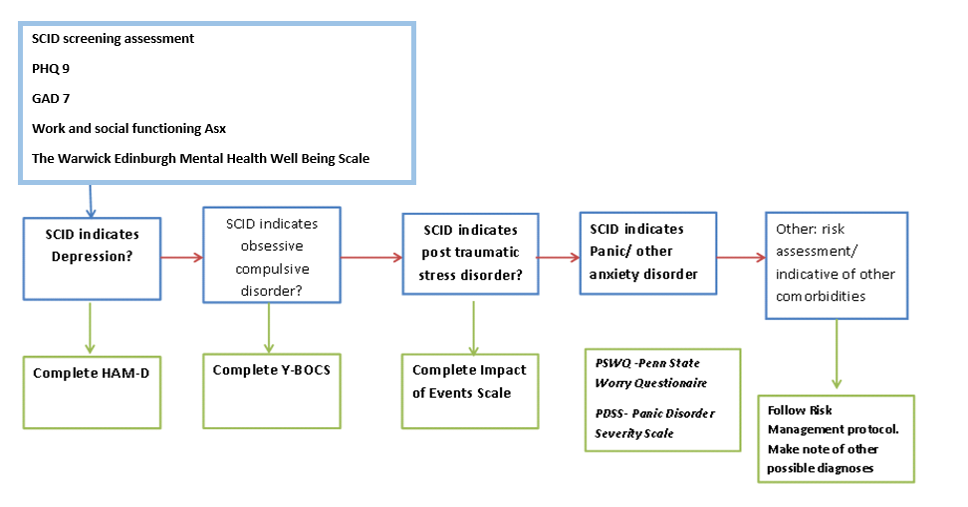 The database holds diagnostic information with specifiers, demographic information and all the scores from the assessments. Once approved, you would have access to the database and be able to search for potential patients by diagnosis. You will be provided with their preferred method of contact, and can then contact them directly to invite them to participate in your study.
Access to the ADRD is monitored by the steering committee who will require the project and associated researchers to meet a set of criteria. For more information please contact Rachel Elliott on Kristel.Klaus@mrc-cbu.cam.ac.uk.
Applying to use the database:
To apply to use the database just fill in the forms below and email them to Kristel at Kristel.Klaus@mrc-cbu.cam.ac.uk.. We will assist you in the completion of the forms and can provide you with support throughout the process.
Your application will be discussed by the steering committee and we will let you know the outcome as soon as possible.
-Application-to-use-the-ADRD-Researcher